Register for the Field Clinic using this button: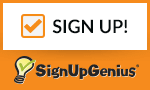 Registration for FLOA is done by attending the onboarding class and registration dues are taken out of your first pay check after working games with us.
Registration for FHSAA is done after becoming an official with FLOA. You can then go through Arbiter to complete the FHSAA registration process.
Registration for US Lacrosse is done on the US Lacrosse website. Anyone working with FLOA MUST be registered as an official with US Lacrosse. Players and coaches can hold multiple registration types with US Lacrosse (You can be listed as a player, a coach, and an official simultaneously), but you MUST be listed as an official in order to work with us.